Gandoca Manzanillo
Costa Rica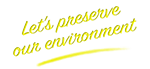 EL COLIBRI LODGE DE
MANZANIL S.A. © 2005

BUS FROM SAN JOSE

Direct bus every day from San José to Manzanillo
Departure : 12:00 PM / Arrival : 05:00 PM
Autotransportes MEPE : mepecr.com

Ask to the bus driver stop front of El Colibri Lodge, between Punta Uva and Manzanillo, just after the only hills, 1 mile before Manzanillo.
CAR RENTAL

Travel guides and agencies recommend renting 4x4 to visit Costa Rica due to lack of maintenance of its roads. But the government made efforts since. Henceforth you can travel with a small car in almost anywhere. If you need rent a 4x4, think about your carbon footprint. Some of them have economic engine like Terios, To Be and Suzuki Swift.
SHUTTLES BUS THROUGHOUT COSTA RICA
INTERBUS ONLINE "We offer door-to-door shuttle service connecting all main tourist destinations. This service is especially convenient because it is safe, efficient and delivers you directly from one hotel to another"
CARIBE SHUTTLE "Transportation made easy ! We pride ourselves on providing the best customer service possible. Contact us by phone, email or chat. We're here to help."