Gandoca Manzanillo
Costa Rica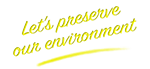 EL COLIBRI LODGE DE
MANZANIL S.A. © 2005

In this magic place, you will discover forests with extreme rich biodiversity, the major birds concentration of the country, terrestrial and marine endemic species, kilometers of beaches, coral reefs, wetlands and the lagoon of Gandoca.

Excursions and activities are organized by local tour operators, associations of the Refuge and autochthonous guides. For this reason, we do not organize excursions and we do not take commissions to put our guests in contact with these professionals.
. guided jungle tours
. horseback riding
. world-class surfing
. snorkeling, diving
. kayaking along the coast / on jungle rivers
. dolphin watching
. bird watching
. guided Kekoldi Indigenous Reserve tours
. visit of the Cahuita National Park
. visit of the Tortuguero National Park
. observation of sea turtles in Gandoca (seasonal)
. visit of the archipelago Bocas del Toro (Panama)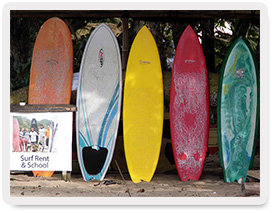 Talamanca forms the major part of the Costa Rican South Caribbean Coast and remains the most unknown and exotic region of the country. There are several indige- nous reserves, protected areas, wildlife refuges and national parks.